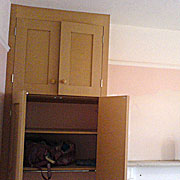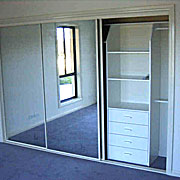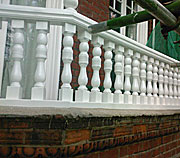 Carpentry and Sash Window Restoration in North London
We offer an extensive carpentry service.
We specialise in sash window restoration. This restoration involves repairing or replacing any rotten timber, installing double glazing and draught excluders and of course painting the woodwork to the latest external standards to help your sash window withstand weather conditions for many years.

We carry out 1st fix, such as: constructing partition walls, roofs, suspended ceilings, porches, stairs, fitting windows and doors, as well as 2nd fix, like: fitted wardrobes, sliding doors, floating shelves, skirting boards and floors.

We are experienced in extensive woodwork repairs using the latest wood care products. If your windows show the sign of wet rot, we can help. We'll inspect your property and advise about possible solutions.
We will tell you whether it's worth repairing or if a replacement is needed. In both cases we can undertake the work, restoring your house back to its original glory. This helps to maintain the look of your property as well as its market value.

Choosing our service, you will keep your original features and make your home more energy efficient at the same time.