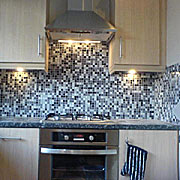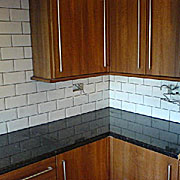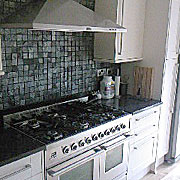 Kitchen Fittings
The kitchen is the centerpiece of your family life. Professional installation can make it look truly fantastic and last a long time.
That's why when it comes to making an important decision such as choosing a fitting company to install your new kitchen, you need to be completely confident you're getting exactly what you want. Even the best kitchen can be ruined by a poor installation. By choosing us you can rest assured everything will be done to the highest possible standard.
Our complete, all-inclusive service eliminates the hassle of having to find single builders, joiners, electricians and plumbers to fit your kitchen. We are multi-skilled tradesmen with the necessary knowledge in all areas involved.
We can install everything that you need from floor to ceiling. Our goal is to build the kitchen of your dreams.
If you are a homeowner looking for top of the range family kitchen or a landlord in need of budget, tenant-proof solution, A&B BUILDERS & DECORATORS is the right place to go to.
For your peace of mind our kitchen and bathroom installations are covered by 36 months workmanship guarantee.