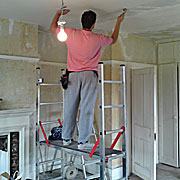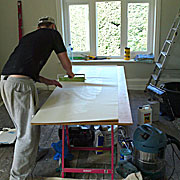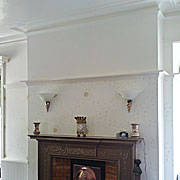 Painters & Decorators in North London
By choosing our painters and decorators, you can be sure the job will be done on time, on budget and always to the highest possible standard. We know your home is your castle so we promise to keep it tidy at all times.

What makes us different from others is that we are not just builders who claim they know how to paint and decorate. Our business has developed from a decorating foundation so we perfectly understand what the "finishing touch" means and we have the sense of taste and style which many others lack.

We have extensive knowledge of the best products needed for each space. The tools we use are not cheap "contractor" tools, but top of the range equipment to ensure a flawless finish for each project.

Every customer and every refurbishment project is important to us. No matter if it's a spare room or the whole house in need of decorating. We undertake both domestic and commercial jobs (shops, offices, etc.).

Very often people will find that after a bigger home refurbishment project, their builder can not be bothered with painting and may leave them to seek a painter and decorator to finish the job. We're nothing like that. Whenever we do a job, we do it from A to Z, not only giving the room "a lick of paint" at the end. We will always achieve a professional finish to be proud of.

We are skilled home decorators in all aspects of decorating - internal, external, emulsion, glossing, wallpapering and many more. You name it - we do it, well.